Nonprofit Organization: Care Ring | Charlotte, North Carolina
Contact: Don Jonas, Executive Director | http://www.careringnc.org/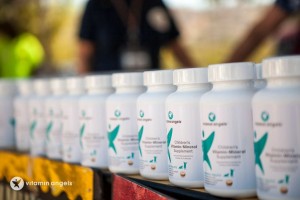 Many low-income pregnant women and children face undernutrition because they do not have regular access to healthy foods. As a result, children can develop vitamin and mineral deficiencies that impact their physical and mental development. Multivitamins, including prenatal vitamins for pregnant women and breastfeeding mothers and their infants and daily multivitamins for children under five, can supplement existing food resources to improve the health and wellbeing of women and children. However, many people do not know about the benefits of taking vitamins. Additionally, vitamins can be too expensive for low-income mothers.
Vitamin Angels, an international nonprofit organization founded in 1994, partners with local programs that serve pregnant women, breastfeeding women, and children under the age of 5 to ensure access to multivitamins. The organization began when a former midwife working in the natural products industry helped coordinate the distribution of vitamins to migrant, agricultural workers in need after a devastating Southern California earthquake. Twenty years later, the organization has about 150 partnerships with food banks, community health centers, shelters, and other community-based organizations in the United States alone. Vitamin Angels facilitates the annual distribution of free multivitamins to almost 100,000 women and children through these partnerships. One such partner is Care Ring, a nonprofit organization in Charlotte, North Carolina that serves uninsured and underinsured residents of Mecklenburg County.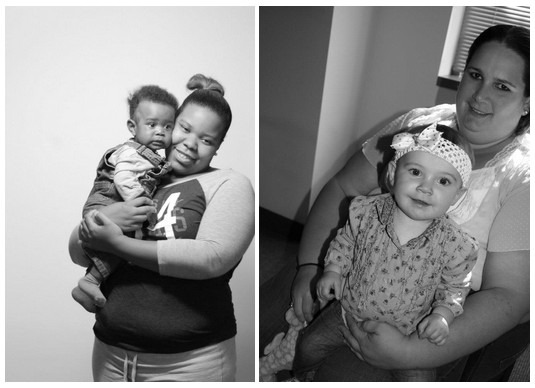 Care Ring operates a low-cost clinic that offers preventative and other supportive health services. They are also an accredited local agency of Nurse-Family Partnership (NFP), which connects low-income, pregnant women to nurses for assistance and support during pregnancy and up to their child's second birthday. According to Executive Director Don Jonas, Care Ring wants their Nurse-Family Partnership program to be more than just a nurse's support during pregnancy. Their goal is to empower women by connecting them to community resources. To accomplish this, Care Ring collaborates with a number of organizations to provide high quality services:
Free Prenatal Vitamins: They partner with Vitamin Angels to provide clients with free vitamins through their NFP program.
Reading Promotion: They have a relationship with the local library that supports their early literacy events aimed to educate the mothers about the importance of reading to their children.
Finance Management: They partner with a local bank that offers classes on financial literacy.
Women that are residents of Mecklenburg County, are experiencing their first live birth, and have incomes that are 200% or less of the federal poverty level are eligible to participate in the program. When local shelters, schools, health centers, or hospitals refer women seeking assistance with their pregnancies to Care Ring, a nurse meets the mother where she lives. Over the course of her pregnancy and the first two years of her child's life, the nurse may meet with the mother as many as 60 times. Care Ring employs seven nurses who each serve up to 25 mothers at one time.
Care Ring learned about Vitamin Angels' programs through their network with other free and low-cost health centers. The organization submitted an application to Vitamin Angels and went through an interview process where they described their mission and purpose and provided information on the needs of the clients they serve. The Vitamin Angels team selects eligible and successful programs to integrate vitamin distribution into their work. Care Ring met all the necessary requirements and the two organizations launched their partnership in July 2013. Care Ring has not yet conducted any formal evaluation of the impact of the free vitamins program for their clients. However, their Executive Director notes that nurses report feeling better equipped by having access to free prenatal vitamins to distribute, especially since vitamins can otherwise be extremely expensive for low-income mothers.
For other organizations serving low-income pregnant and breastfeeding women and their children, Care Ring's Executive Director suggests they remain creative and constantly seek new opportunities through partnerships. Collaboration with organizations such as Vitamin Angels has allowed Care Ring to offer more services to their clients in order to improve the health and wellbeing of both mothers and their children.
HOP Tip: For more information on partnering with Vitamin Angels, visit their website at www.vitaminangels.org or email Ann Micka, Domestic Program Manager, at amicka@vitaminangels.org.